About Us
What is APPrO?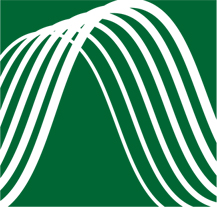 APPrO is a non-profit organization representing more than 100 companies involved in the generation of electricity in Ontario, including generators and suppliers of services, equipment and consulting services. APPrO members produce power from co-generation, hydro-electric, gas, coal, nuclear, wind energy, waste wood and other sources. APPrO focuses 100% on the business issues of power producers in Ontario.
For the first 17 years of its operation, the organization was known as IPPSO, the Independent Power Producers' Society of Ontario. In 2002, when Ontario's electricity market was officially opened to competition, the organization began a process in which it broadened its scope to include more generators, and changed its name to APPrO, the Association of Power Producers of Ontario.
Why join APPrO?
Encouraging investment in new generation for Ontario to ensure an affordable and reliable supply of power at reasonable cost is a major Ontario government priority. As the respected and credible voice of generators in Ontario, APPrO members play a pivotal role in the development of this new capacity and the broader energy policies and market design which will underpin the success of Ontario's electricity restructuring efforts.
As a member of APPrO, your organization can contribute to the development and communication of industry positions, and take part in industry initiatives and government consultations to ensure that your voice is heard.
APPrO's mission: promoting the interests of generators
APPrO's mission is "To promote the interests of electricity generators within a truly open and competitive power industry in Ontario."
APPrO's objective is a sustainable electricity market that:
1. Provides a healthy and equitable business environment
2. Supports a reliable and secure electricity supply in Ontario
3. Supports all forms of generation technologies
4. Promotes the increasing use of renewable energy generation
5. Leads to lower environmental impact from all electrical generation technologies
APPrO's focus: advocacy
APPrO exists to ensure that the market for electrical production is competitive, efficient, open to new entrants, and as fair as possible. That is why APPrO's primary focus is advocacy for generators -- APPrO actively monitors, assesses and participates directly in the development of crucial elements of Ontario's electricity sector:
* Supply procurement policy and process
* Energy policy and regulation
* Market design and market rules
* Financial and Regulatory regimes
* Environmental policy and regulation
* Competition policy and market power
* Inter-jurisdictional and "seams" issues
Through a series of advocacy committees which focus on key areas of concern to the industry, APPrO maximizes its impact by working directly with the various agencies responsible for the issues in question. APPrO also maintains close ties with the financial community to ensure that improved conditions for new investment are always in mind when regulatory decisions are being made.
APPrO Services
The services APPrO provides to its members are managed in three broad categories: Advocacy, Publications, and Events.
Advocacy
APPrO's advocacy services have attracted a group of supporters representing nearly all generators of electricity in Ontario. APPRO is regularly consulted by the government, the market operator, the regulator as well as the media and other stakeholders on energy policy and market design matters. For a complete description of the work of the various committees (including the IMO Committee, NUG Contracts Committee, Environment and Green Power Committee, and Distributed Generation Committee) please contact the APPrO office.
Publications
APPrO's publications include the bi-monthly IPPSO FACTO magazine, one of Canada's leading publications in the electricity sector. APPrO also publishes the Canadian Power Directory, a catalogue of developers, equipment suppliers, service suppliers, utilities, government agencies, and resource groups for the power industry in Canada. Sample copies of the above, and a publication list are available on request.
Conferences
APPrO hosts the Canadian Power Conference and Trade Show every fall, an event which has become a key landmark in the sector. Attended by hundreds of professionals, it attracts top executives from government, industry and the regulatory agencies to discuss the latest issues and focus on how to promote the development of a more competitive market in Ontario.
Results
APPrO's advocacy has contributed to improvement in a number of important areas for power producers. APPrO's predecessor IPPSO was one of the forces that helped convince the Ontario government to end the monopoly of the former Ontario Hydro and implement a competitive market for electricity in the province.
Over the years, APPrO has raised awareness and understanding of its members' concerns with senior decision-makers in government, regulatory bodies and the public at large. Through its consistent record of insightful and constructive input, top-notch spokespeople, landmark conferences and widely respected publications, APPrO has earned status as a key stakeholder in
Ontario's energy sector that ensures it will be consulted on any major developments of concern. APPrO has formally intervened in public hearings and policy development consultations too numerous to mention here.
In recent years, APPrO's efforts have led to important successes in the areas of ramp rates, net load billing for network transmission services, and a range of changes in various technical rules and procedures. Recently, APPrO has worked closely with the Ontario government to ensure that the concerns and perspectives of the APPrO members are reflected in the various procurement processes now in operation in the province. APPrO will continue to advocate for fair access to the market for all generators, reasonable terms for interconnection to the electric grid, a more efficient system in the future, and lower costs for all users of the electric system in Ontario.
APPrO has achieved its results partly through collaboration with other stakeholders in multilateral structures. A short list of some of the groups with which APPrO or its members have played an active role include the following:
' The Market Design Committee
' The Senate of Canada Energy Committee
' The Stakeholders Alliance for Competition and Customer Choice
' The Select Committee on Energy (of the Ontario Legislature)
' The Policy Advisory Committee on Energy
' The Technical Panel and Market Commissioning Task Force of the IMO
' The Green Energy Coalition
' The Canadian Energy Efficiency Alliance
' Distributed Generation Industry Task Force
How to become a member
To join APPrO, simply contact the office by telephone, mail, fax or e-mail, and let us know your current contact information, type of business interest in the sector, and the type of membership desired. (Please see the page at https://www.appro.org/appro_membership.html for further information on the categories and terms of membership, and current fees.)
Help us promote competition, open markets, fair access for new entrants, environmental responsibility, orderly investment and efficiency, by becoming a member of APPrO today. We are at your service.
Power Generation Technologies represented by APPrO members:
Co-generation
Combined cycle
Small hydro
Biomass
Wind Energy
District Heating and Cooling
Distributed Generation
Micro-turbines
APPrO members include:
Generators
Marketers
Contractors
Equipment suppliers
Consultants
LDCs
Fuel suppliers
Service providers
Financiers
Individuals
APPrO has over 100 members, with more than 30,000 MW in Ontario and tens of thousands more worldwide. To name just a few, there are:
Northland Power
TransAlta
Ontario Power Generation Inc.
Sithe Energies
Great Lakes Power
Bruce Power
AES Tractebel
Calpine
TransCanada Energy
EPCOR Ontario
Download files containing further membership information:
Benefits of APPrO membership (older version, soon to be updated), in pdf format
Description of APPrO advocacy services (older version, soon to be updated), in pdf format
APPrO, the Association of Power Producers of Ontario
25 Adelaide St. East, Suite 1602
Toronto, Ontario, M5C 3A1
or: PO Box 1084, Stn. F.,
Toronto, Ontario M4Y 2T7 Canada
tel 416-322-6549
fax 416-481-5785
e-mail: This email address is being protected from spambots. You need JavaScript enabled to view it.
website: www.appro.org